Introduction of "Hisui" from Okunagara River
We, Technos, are pleased to announce you the 7th year of sales of our "Hisui" from Okunagara River at Horado town in Gifu prefecture. Our "Hisui", premium mineral water has been treated by magnetic field processing and far-infrared radiation ceramic processing leading the water with low oxidization-reduction-potential, and since it is mineral reduction water with which the cluster became small, it is healthy functional water which it is tended to absorb into the body easily. The water has the hardness of 18; it is super-soft water so that being used for milk for baby, for tea, for medicine consumption, and for active promotion of metabolism will be very efficient for maintaining body health. Good water surely will activate metabolism. Our "Hisui" was been filled with aseptic and normal temperature filling system so it will give you the best and true taste, sweet and rounded taste of water itself.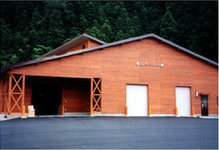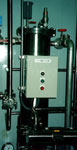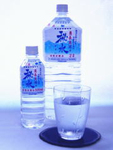 ***
Many of our water consumers have sent us following feedback of favorable effect from "Hisui"(2L/day consumption)
1. Lowered blood sugar level and urine acid level within 2-3 months.


(Excluding excessive eating behavior)

2. Lowered blood pressure level within 1-2 months.
3. Constipation has been cured within 2-3 days.
4. Reduction of smell for human excretions.


(Best for elderly care)

Reduction of smell for animal excretions and body.
※With cooperation of monitors, we have acquired precious data.